VITALION (ELECTROPHORESIS)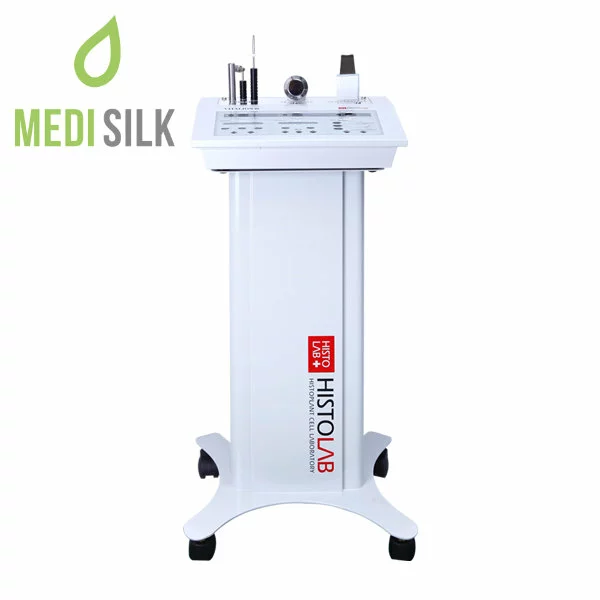 This advanced skin care machine, for dermatologists and cosmeticians combines three major skin treatment methods in a single solution – exfoliation, ultrasonic skin sedation and iontophoresis for introduction of ionized active ingredients into the skin.
HOW IT WORKS:
Skin scrubbing – a 28kHz ultrasonic vibration is used to achieve exfoliating effect, which helps with the treatment of pigmented skin and acne.
Ultrasound – the Vitalion III uses micro-sonic vibrations for a variety of skin improvements: skin rejuvenation, nutrient absorption, elasticity improvement, fat cell dissolution.
Iontophoresis – helps vitamins and water-soluble agents to get absorbed better into the skin; purifying and revitalizing effect.
Lifting – simulates the electric wave effect into the dermis, via anion and cation interaction, with the result of a notable skin tightening.